CARBOREX BW F 240 – F1500
CARBOREX® silicon carbide is a man-made material manufactured through heating silica sand and carbon to high temperatures in the Acheson furnace technique. Silicon carbide is an extremely hard material (Mohs hardness 9.25), is chemically inert and does not melt. Silicon Carbide has a high thermal conductivity, a low coefficient of thermal expansion, is thermal shock and abrasion resistant and has strength at high temperatures. F micro grits have well defined particle size distribution and are designed for abrasive applications that require PSD to meet Federation of European Producers of Abrasives (FEPA) regulations according to FEPA 42-2: 2006.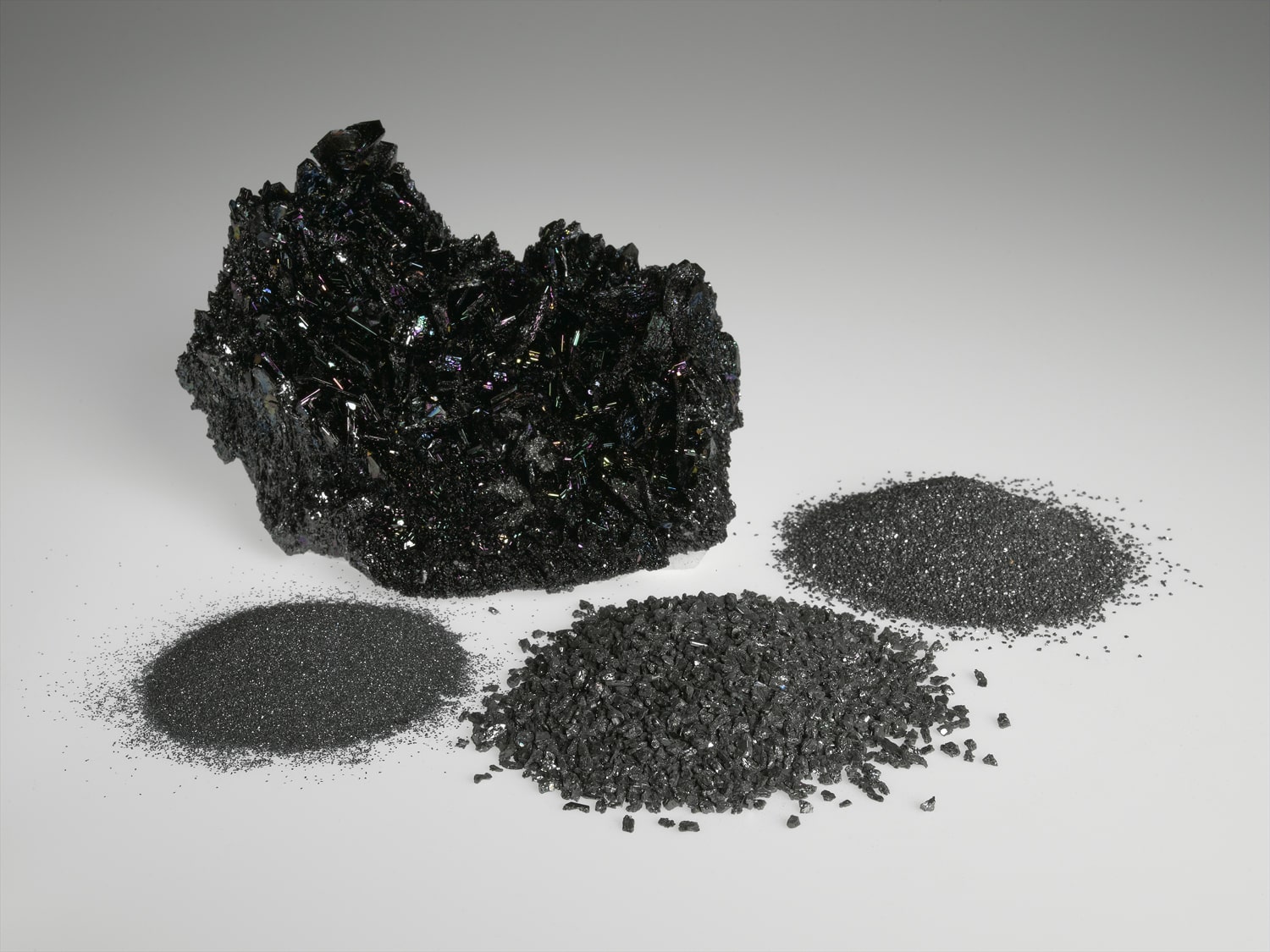 Applications
coated and bonded abrasives
wire sawing
lapping
polishing
technical ceramics
gas and liquid
wear resistant applications (friction parts, coatings etc.)
Documents:
Looking for more information?
To find out more about our products, please contact us today. A Washington Mills representative will get back to you within 24 business hours to assist.