Particle Size Analysis
Ro-tap Shaking Sieve Analysis Instrument 
W.S. Tyler RX-29 Ro-Tap Measures Particle Size: Macro Grits 4 - 240 grit (~ 3500 - 45 microns) Sieve analysis measures the particle size of dry grains and powders by measuring the weight of the particles that pass through a group of sieves. It is used to measure particle size of material that is larger than 45 microns. Our particle size analysis instrument is an automated Ro-tap shaking sieve machine.
Wet Sieve Analysis
Wet sieve (or wet screen) analysis can be used for powders that are 45 microns or less. The powders are washed through sieves, dried and weighed.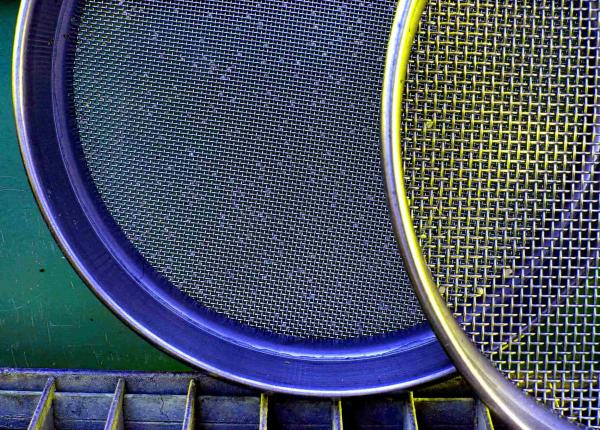 Coulter Counter Instrument
Beckman Coulter Multisizer 4 Measures Particle Size: Micro Grits 240 - 1200 grit (~ 50 - 3 microns) The particle size distribution (PSD) of smaller grains and powders are accurately measured on a Coulter Counter. The Coulter Counter gives volume % and number % size distributions, aspect ratio and sphericity of powders. The particle size distribution of powders / micro-grits is measured on a Coulter Counter in order to give the most accurate particle count and particle size distribution.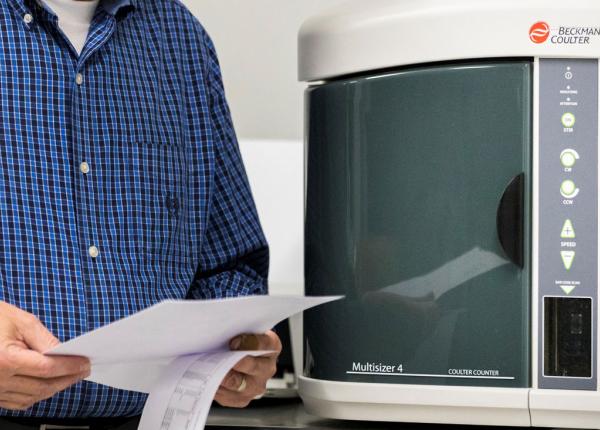 Microtrac Instrument
Microtrac S3500 Measures Particle Size: Micro Grits 240 - 1200 grit (~ 50 - 3 microns) Microtrac particle size analysis uses laser light technology to provide accurate, reliable particle size distribution data. Microtrac provides volume, number, area distributions, percentile and summary data. Microtrac's light scattering technology is the most accurate technology for measuring particle size distribution of very small particle sizes.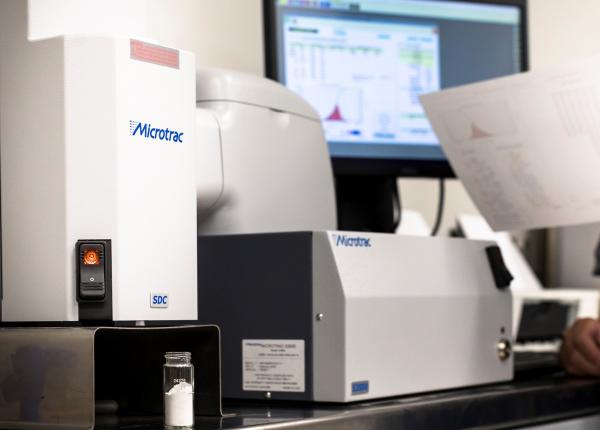 Bulk Density
Our laboratory offers bulk density testing on materials in order to determine the weight per unit volume of the material, grain or powder. Bulk density measures the mass of the material divided by the volume that the particles occupy and it is measured in g/cm3.
Specific Gravity
Specific gravity measures the ratio of the weight of any volume of a substance to the weight of an equal volume of another substance taken as a standard at a constant temperature. Our technicians measure specific gravity using a Micromeritics Multivolume Helium Pycnometer. Magnetics Our independent laboratory uses Micromeritics MA-1040 magnetic analyzer to measure for the % magnetics (free iron) in samples of grains and powders.
Friability
Friability is the ability to breakdown grains with very little effort. A ball mill attrition test is used to provide a ranking of the friability from 0-100, very tough to very friable.
Contact A Laboratory Technician
Washington Mills employs highly qualified laboratory technicians with a vast knowledge of in-organic materials.