DURALUM® Redkote
DURALUM® Redkote is a tough, cast fused aluminum oxide abrasive for use in resin bonded wheels when greater bond strength is required. A red iron oxide coating is ceramically bonded to the grain, using only lead free frits. An electronically controlled high temperature heat treatment assures a complete, void-free ceramic coating on the grain's surface. The fired ceramic surface bonds more intimately with phenolic resins. This better bond gives longer wheel life and improves grinding performance.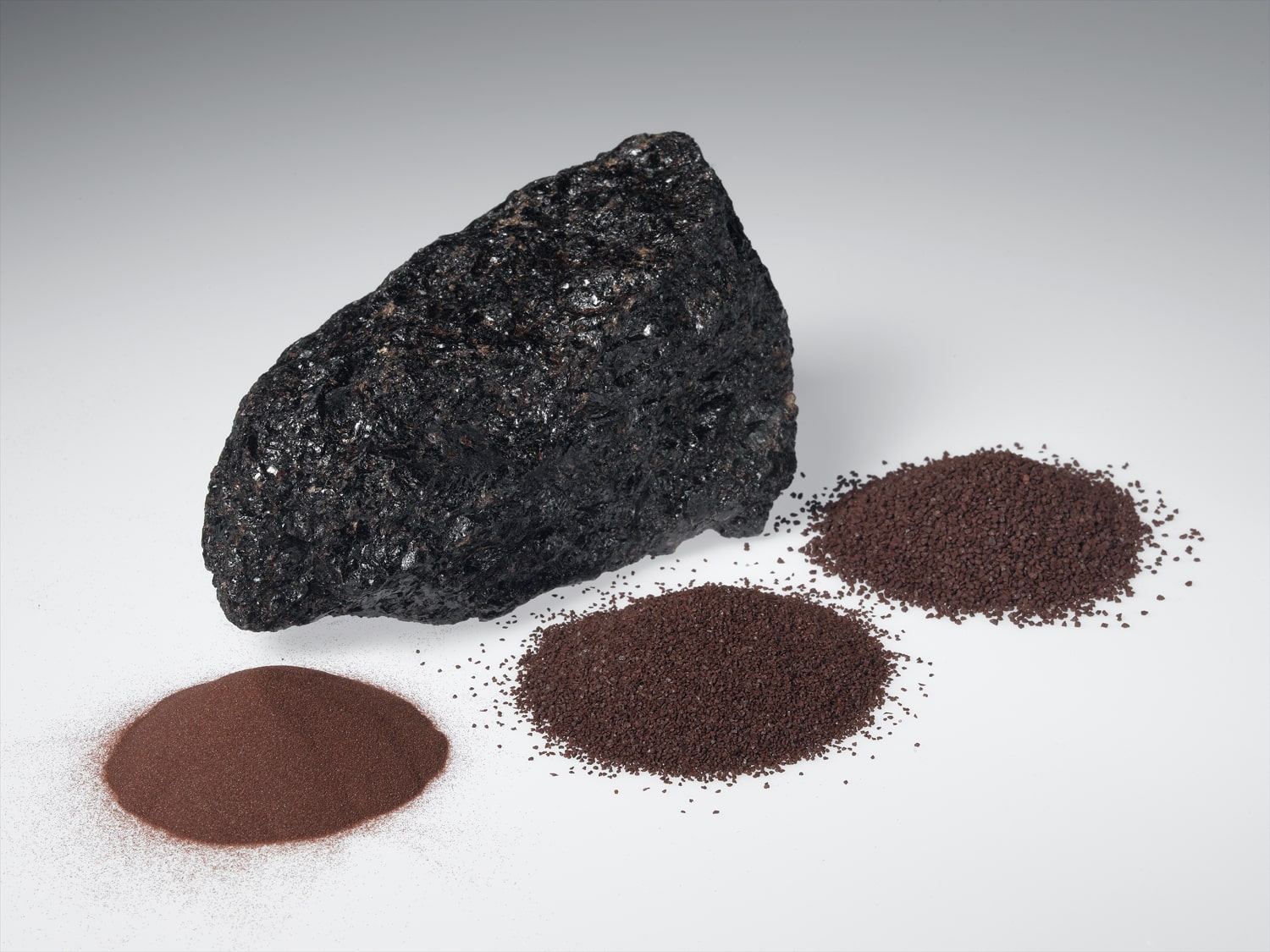 Applications
Duralum ® Redkote is used in a wide range of resin bonded applications, including: 
cut-off wheels

steel-conditioning wheels

cold pressed wheels

depressed center wheels 

track-grinding wheels
Documents:
Looking for more information?
To find out more about our products, please contact us today. A Washington Mills representative will get back to you within 24 business hours to assist.